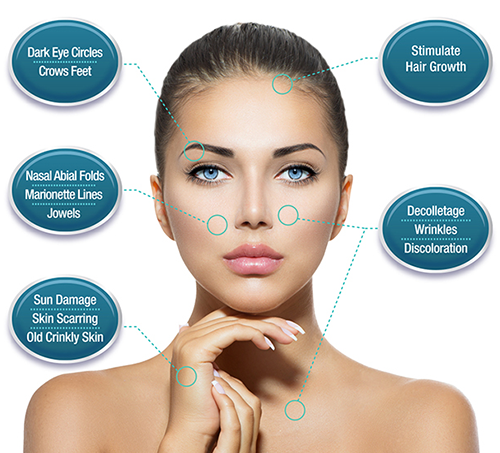 Growth factor + Dermapen
PRP + Dermapen "Vampire Facial"
Trust a skilled medical doctor who uses only the highest quality products to ensure safety and best results.
PRP is unique. The entire face is treated with exclusive procedures for better results.
PRP stimulates your collagen for a lasting youthful transformation.
Safely treats dark circles and pigment irregularity. Fillers pose rejection risks and are manufactured substances.
High quality extraction technology from Switzerland.
The Dermapen device is of paramount quality and available for exclusive MD & DO use.
Dr. has specialized training and has an MS in Chemical Engineering. She is experienced with Biopolymer Development.
We use growth factors and stem cells contained in PRP to rejuvenate and restore youthful skin, replenish collagen, remove under eye circles and pigment changes.
Watch the Video as seen on The Doctors
PRP (Platelet Rich Plasma)
Vampire facial, PRP with micro-needling & prp facelift, prp as filler
This treatment consists of using the patient's own blood components to stimulate stem cells to regenerate new tissue. PRP treatments stimulate collagen and improve skin texture, tone, and complexion. PRP facial rejuvenation is very effective for fine wrinkles around the eyes, nasolabial grooves, wrinkles on lips, wrinkles on the forehead, wrinkles on the neck, acne marks, bags and dark circles under the eyes, and loose and saggy skin.
Watch the Video as seen on Dr. Oz
PRP Used for Anti-Aging
PRP facelift, prp as an all-natural filler
PRP is used as an anti-aging treatment to perform a PRP facelift in the most safe and efficient way. Your own blood is drawn and your plasma is taken out which contains platelets and growth factors which is injected into fine lines to plump your skin.