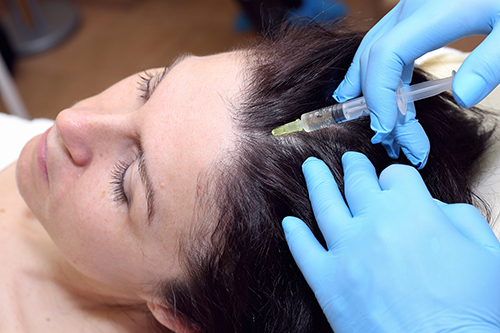 PRP is fast becoming the treatment of choice for everyone. Not only sports teams use it to avoid surgery, but stars use it to keep their youthful look and glow. Platelet Rich Plasma (PRP) is concentrated from your own blood which contains healing factors and stem cells. These cells are vital for tissue regeneration and repair.  It is used for anti-aging dermatology as well as sports and pain management.
Article: How to Make Your Hair Look Fuller – Stopping Hair Loss
Watch the Video from Duke Health
PRP Injections
platelet rich plasma (PRP) injections
Increases platelets and growth factors for accelerated healing.